READY, SET, FLOW!
Ready to move, breathe, & feel alive? You've come to the right place!  I've got a free video, just for you – whether you are in the mood for something sweet or spicy.
Choose the Sweet Like Honey video if you are new to yoga or if you are seeking something slow, mindful, and gentle; enjoy the Spice is Nice video if you have a regular practice or if you are craving something more adventurous, dynamic, and challenging.
Enter your details below to receive your free 30 minute yoga video download, plus news, challenges, stories, and inspiration!
Sweet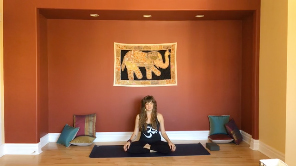 Spicy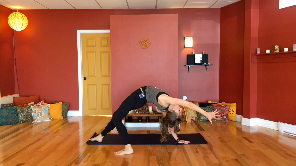 Why People Love Yoga
Improves flexibility, posture, and balance
Strengthens and tones your body
Brightens your mood
Increases energy
Relieves stress & tension
Boosts immunity
Improves mental functions (concentration, learning, memory)
And overall makes you feel like a million bucks
And the beautiful thing about it?
It truly is for anyone and everyone
For the body, mind, and soul